Atlantis, The Palm
(Traveller, SMH/Age, April 2016) 
So expensive, so indulgent, and so, SO awful. The online version went with a soft-soap headline; I think the printed version was truer to the tone of the piece.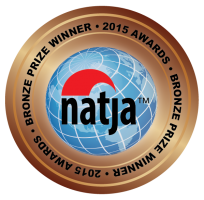 My essay on traveling in the footsteps of heroes Writes of Way (SMH/Age) picked up the Bronze in the main print category at the North American travel Journalists Awards. Once, again, in good company (Wall Street Journal took out gold).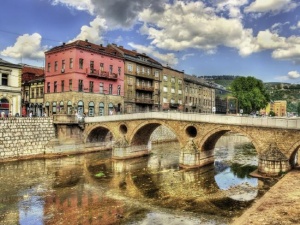 Eight places that changed the world (Escape, Daily Telegraph, Herald Sun, Adelaide Advertiser et al, Feb 2015). REALLY enjoyed writing this.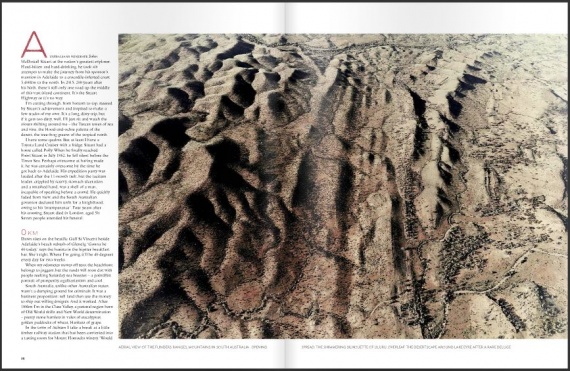 Altered States Commissions like this doesn't come along very often. It ticked all the boxes: the trip entailed a punishing, madly stimulating 4500km solitary drive across Australia in high summer [tick]; British fashion photographer Alistair Taylor-Young flew ahead of me on his own adventure, ripping pieces of soul from from the poor old outback and taking them back to London [tick]; and editor Steve King put plenty on the line and demanded my lines give plenty back [tick, tick]. Do yourself a favour and view the finished thing on the biggest screen you have. It's beautiful. (Conde Nast Traveller, UK, December 2015)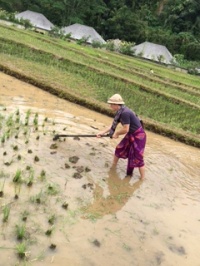 Mandapa Review of the new Ritz-Carlton Reserve in Ubud for the inestimable globetrotters' bible, American Travel+Leisure. (December 2015)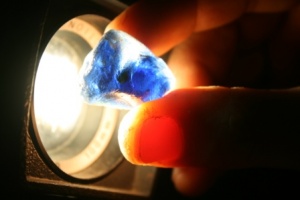 What lies beneath On an extraordinary treasure trail in Outback Queensland (National Geographic Traveller, UK, November 2015)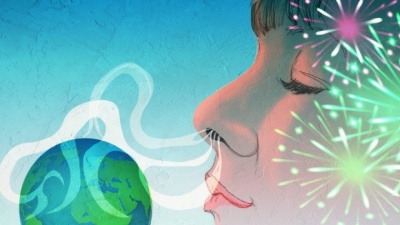 Scents and sensibilities It pays to follow your nose when you travel;(SMH/Age, November 2015)  
Weird Australian Place Names Or as I had it, 'Mount Buggery Or Bust'. (Escape section The Australian, Telegraph, Herald Son et al, Sept 2015)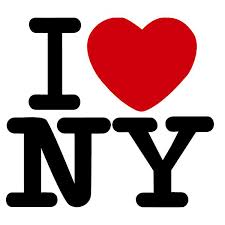 How to Avoid Looking Like a Tourist Enough said. (Escape section -- Telegraph, Herald Son, Courier Mail et al, Sept 2015)
The Oodnadatta Track and the world's largest artworks The mysterious Marree Man terraglyph [left] has been hailed as the largest piece of art on the planet. I believe there's an even larger one right next door... (SMH/The Age, July 2015)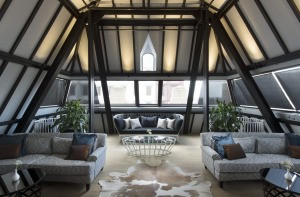 Adelaide, it's Time to Rise and Shine The new Mayfair Hotel is just one more reason to love Adelaide. (Traveller, SMH/The Age, April 2015)
The 13th Rinpoche of Stakna 'I stick to a simple rule of travel: if you're going to judge foreign cultures, do everyone a favour and stay home. But there are times when, however respectful I try to be, I can't help thinking "This is just … wrong".' (Escape - Telegraph, Courier Mail etc)
Writes of Way An essay on travelling in the footsteps of heroes. (SMH/Age January 2015)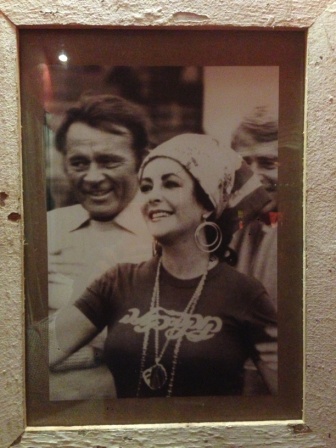 A Case of Animal Attraction Chobe Game Lodge, Botswana: not only a fine game lodge but the setting for the second marriage of Richard Burton and Liz Taylor; when I began researching the story I came to learn the lodge was life-changing for the couple in more ways than one. (SMH/Age Sept 2014)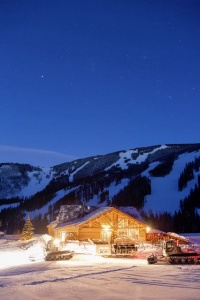 Man vs Wild A three-hander on Vail skiing, set off by the work of talented snapper, Andrew Rowat. (Gourmet Traveller, August 2014)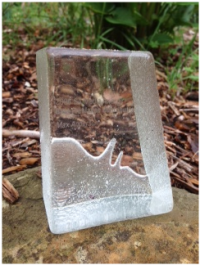 SA Media Award Very pleased to receive the award for Best Freelance Contribution in the 2014 awards, making it #3 in this particular series of etched glass trophies. The award was for three submissions,incuding the 'Whirlwind' private jet tour and 'Aussiewood' stories below.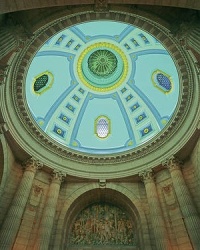 Heart of the Prairie  Winnipeg is one of the world's great cities. I was surprised how much I liked the place -- and my piece, in turn, surprised the good folk of Winnipeg. After some spirited sharing in Canada, the page was Recommended 7,600 times on Facebook. (SMH/Age Traveller, Jan 11, 2014)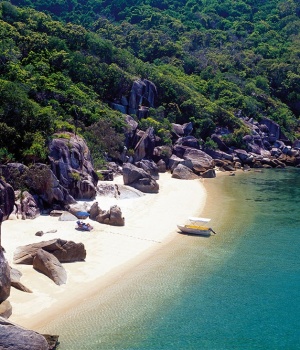 Reef Encounters Island resorts on the Great Barrier Reef. (Gourmet Traveller, January 2014)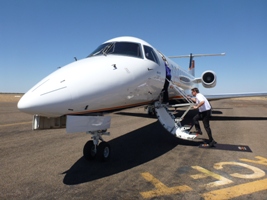 Whirlwind of rich rewards (Private jet tour: 12 countries in 17 days for $30,000. Great! But is it any good? SMH/Age Traveller, Nov 14, 2013) 
Lava Affair (New Zealand's Volcanoes -- as close to an erupting volcano as I ever want to go. Includes one of the most insane trips you can do on the planet, taking a chopper into a gently erupting cone poking from the Pacific Ocean... National Geographic Traveller UK, Sept 2013)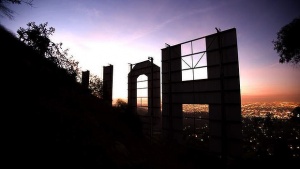 Welcome to Aussiewood (Strange but true, an Australian owns the image rights to the Hollywood sign... SMH/Age main section, June 23, 2013)
Adelaide's war of religious words reaches a new height (Atheism in the City of Churches, The Guardian, June 19, 2013)
Go wild in New South Wales (NSW wilderness experiences, sponsored supplement, The Telegraph [UK], June 13, 2013)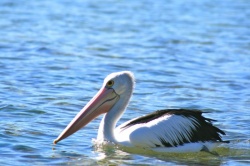 Snoozing dolphins, dunking roos
(On a foraging safari in Coffin Bay, Eyre Peninsula,SMH/Age, May 4, 2013)
Family chaos motorhome story earns Silver and Bronze at North American Travel Journalists awards...
King of the Road (SMH/Age Sept 1, 2012) won twice at the 2013 NATJA Awards. Paradoxically, the Bronze is the bigger coup, awarded for Destination Travel in publications with 250,000+ circulation, so it shares the podium with pieces from The Washington Post and the LA Times. The Silver Award was for Special Focus Travel, Family.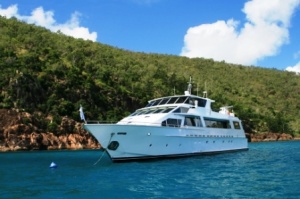 Old Salts and New Sailors (sailing in the Whitsundays, SMH/Age Oct 13, 2012)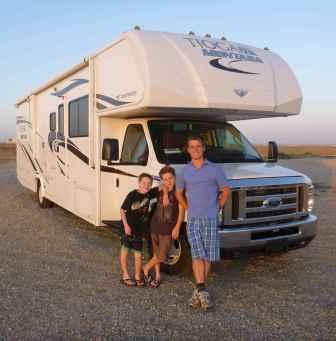 King of the Road (Motorhome holiday in the US, SMH/Age Sept 1, 2012)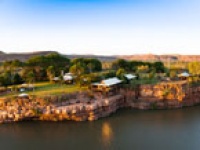 Outback and Oysters (Kimberley, Sunday Times, August 19, 2012)
Happy on Hammo (Hamilton Island, SMH/The Age July 9, 2012)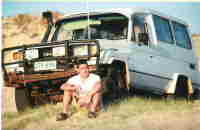 Australia's 50 Best Adventures (round-up feature, SMH/Age, Jun 8, 2012) 
Khaosan's Crazy Heart (Khaosan Road, 
Thailand, SMH/The Age, Mar 10, 2012) 
The Gold Standard (Myanmar, SMH/The Age, Jan 28, 2012)
Remains of the Bay (Whale World, WA, SMH/The Age, Jan 21, 2012)
Boy's Own Adventure (Vanuatu), SMH/The Age, Nov 5, 2011
On the Outer (Mongolia), SMH/The Age, Aug 6, 2011 
A Perfect Hiding Place (Maitraya Homestead, WA), SMH/The Age, June 18, 2011